About Misión Timoteo
Misión Timoteo is a Non-Governmental Organization (NGO) in Bolivia, which was founded in 1994 by the Dutch missionaries Dick and Therèse Altena. The Bolivian government legally approves the NGO. Misión Timoteo takes care of underprivileged children.Children who live with their parents in prison, street children, (often addicted), children abandoned by their parents or orphans are the children that Misión Timoteo specifically works with in both Santa Cruz and Portachuelo.
In Santa Cruz, Bolivia, the organization is divided into three separate parts:
A children's home named 'El Redil' which means 'Sheepfold'
A daycare center and kindergarten named: 'Manitos a la Obra', which means 'Little hands at work'
A small snack bar where young ones can learn how to manage in a work situation
In Portachuelo: Misión Timoteo has a house/farm called 'Fuente de Vida' (Source of Life), a therapeutic center for teen street boys.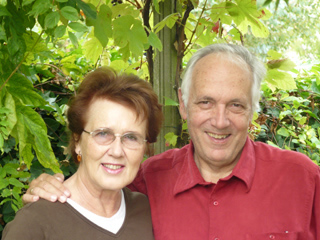 Vision
We want to give disadvantaged children and teens the opportunity to develop themselves and become worthy members of society. We teach them to love others, with the love that God the Father gives. He gave his own Son Jesus Christ to be our salvation and liberation from sin.
We teach not only spiritual values, but also give God's word a practical application in their daily way of living. In this way, we want to support the construction of a worthy, solid and righteous community of God fearing people.