Children Home 'El Redil' in Santa Cruz.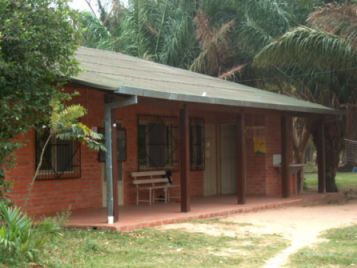 The children's home in Santa Cruz was built primarily for the children living in prison. In Bolivia, when the father or mother is given a prison sentence, they generally take their children with them to the prison because no one will take responsibility for these children. You can imagine that it is not a very safe environment for kids to grow up.
When Dick and Therèse Altena were confronted with this problem for the first time, there were about 800-1000 children in prison. They decided to begin their missionwork with this particular group of children. Cooperation from the authorities was out of question in the beginning. However, this changed during the following years, and other organizations followed the vision of Misión Timoteo and began to help take these children under their wings.
The first unit at El Redil was opened in January 1996.
Since that time, El Redil has grown and now looks like a small village. There is living space for roughly 50 children.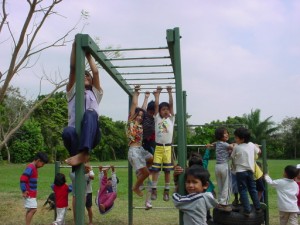 El Redil consists of:

Five units, houses where up to ten children can live with substitute parents, like a typical family.
A house for the director and his family and some other houses for workers.
A central kitchen and a large community room for group activities.
A library, some service departments and a playground.
Daycare Centre 'Manitos a la obra'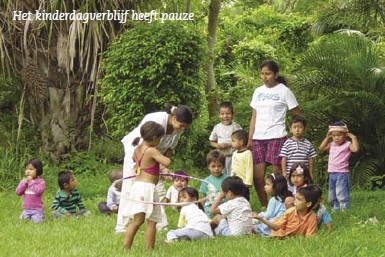 Manitos a la Obra began in the year 2000 as a small kindergarten for the little children living at El Redil. Very soon, we noticed that there was a significant need among the women from the poor neighborhood that surrounds Misión Timoteo. They needed to work to support and provide for their children, and in many cases the fathers were absentee. Therefore, many of those children were locked in the house during the day, sometimes with a sister or brother who was slightly older to take care of them. Misión Timoteo quickly founded a program with the daycare, allowing mothers to go to work without worrying about their kids all the time. At the moment (2013) 75 children are registered at Manitos a la Obra.
The contacts with the parents are very good. We also offer them the possibility to take some classes on hygiene, food preparation, family education, etc. These contacts also make it possible to bring the gospel into the ne