Dear Friends,
At the end of this year together with all the people from Mision Timoteo we want to thank you for all your attention, your take cares, your prayers, your gifts,
With this help we could give the children what they need most of all: A real home where they are accepted just as they are, where the Love of God reigns. The Love that heals set free and give new life.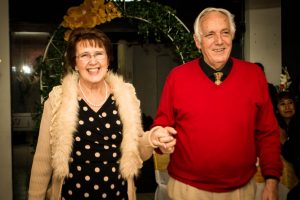 At our Golden Anniversary many of the ex-children gave their testimony how important their time at Mision Timoteo had been for them. Because of that time they are now able to create a home for their own children and give them real Love.
This is the fruit of the work we did together with you over so many years. The fruit for which we give all thank and honor to Jesus Christ, the Lord of this work.
We wish you all a Merry Christmas and a Blessed New Year in which we will be glad to share again with you all what happens at Mision Timoteo.
Dick, Therese, all the children and workers from Mision Timoteo.